The performance of top uranium producers has been nothing short of pitiful for years. The march towards $0 has seemed unstoppable. But the lower uranium stock prices go, the more value investors sniff opportunities.
After steadily declining in recent years, Cameco Corp [CCJ] share price has flattened out and may be on the verge of a bullish trend.
If you're not familiar with Cameco Corporation [CCJ], it is a producer and seller of uranium. CCJ mines and mills uranium, and buys and sells uranium concentrates. And if you hadn't guessed already, uranium is a key component in nuclear utilities. In fact, Cameco also produces nuclear reactor components and fuel bundles.
But should you buy uranium stocks now like Cameco[NYSE:CCJ] or NexGen Energy [NXE]?
In recent years, uranium stock prices trended lower because uranium prices fell to levels so low that mining became unattractive and cost ineffective. When it doesn't make economic sense to mine, companies halt production and that's exactly what top uranium producers did.
Cameco and Kazakhstan's Kazatomprom restricted supply with a view to boosting the uranium spot price, and they succeeded. From late 2016 when uranium prices were $18 per pound, prices have increased to north of $26 per pound.
Yet higher uranium spot prices haven't translated to higher share prices across the board for Cameco, one of the largest uranium producers. One reason the Cameco share price may have been slow to turn around is that nuclear facilities buy uranium through long-term contracts, with delivery times scheduled as far as 4 years out in time.
Cameco revenues may still be tied to lower uranium spot prices but as new contracts take effect that are based on higher uranium prices, expect Cameco revenues and share price to gain some tailwinds.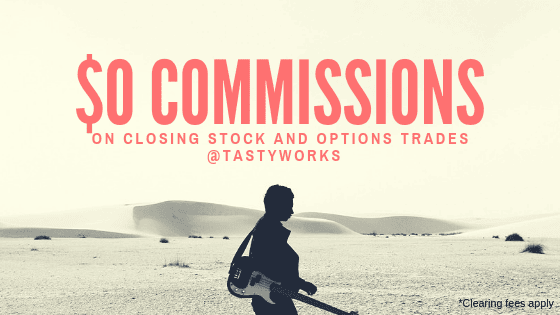 Another reason to possibly buy uranium stock is the increasing global adoption of nuclear power. Certainly, the political winds of change turned negative when the Fukushima Daiichi plant was struck by a tsunami that led to massive pollution spills in the Pacific ocean.
But according to the International Atomic Energy Agency, between 2020 and 2050, nuclear power generating capacity is expected to grow by 17% annually. By 2030, almost twice as much nuclear power is forecast, meaning Fukushima did little to deter the adoption of nuclear power plants by governments across the world.
Asian countries lead the way with China to the forefront while Europe and North America are the laggards. In between, countries like India and Saudi Arabia are expected to build plants to meet increasing power demands from growing populations.
With demand for uranium increasing and supply constrained, the outlook for uranium prices is rosy, so what are the best uranium stocks to buy?
Of all the NYSE uranium stocks to buy, the safest bet may well be industry heavyweight, Cameco [CCJ]. Admittedly, the shock in Japan did the company no favors whatsoever but long-term contracts tied to ever higher uranium prices could be a boon for its share price in the coming years.
For more adventurous investors, uranium penny stock Denison Mines Corp [DNN] offers an alternative uranium investment.
Uranium investing isn't the most exciting sport in the world! Long term contracts mean little changes quickly, unless disasters like Fukushima strike. But for patient investors willing to bet that nuclear power plant operators will better fortify structures against Mother Nature's wrath, and who believe in higher uranium spot prices translating to higher share prices of uranium companies, as well as increasing power demands, Cameco may be a solid investment choice.
#1 Stock For The Next 7 Days
When Financhill publishes its #1 stock, listen up. After all, the #1 stock is the cream of the crop, even when markets crash.
Financhill just revealed its top stock for investors right now... so there's no better time to claim your slice of the pie.
See The #1 Stock Now >>
---
The author has no position in any of the stocks mentioned. Financhill has a disclosure policy. This post may contain affiliate links or links from our sponsors.