Commodities have been in a funk for many years and copper has not emerged unscathed. For almost seven years following the Great Recession, the copper price per pound declined steadily before shooting back higher more recently.
Top copper miners benefit from rising copper prices so we wanted to help you figure out which stocks have the most upside.
So what are the top copper stocks to buy?
Best Copper Stocks: Freeport McMoRan (NYSE:FCX)
For years, Jim Cramer touted the benefits of Freeport McMoRan [FCX] as a staple commodity stock to hold in your portfolio.
But Cramer isn't the only financial heavyweight who backed commodity investing for the next decade.
Martin Armstrong has controversially predicted lower temperatures globally will create challenges in agriculture and food production. His forecast is for higher commodity prices more generally over the next decade as a result.
Whether the experts are right about climate, the undeniable truth is copper prices have been rising and that's good for copper miners. So, if you had to invest your money in just one copper stock, which one would it be?
Freeport McMoRan may have the strongest buy rating of the list of copper companies we researched. Just one of the reasons for Freeport is ranked so highly is that of the four major copper mines globally, Freeport has ownership in three of them.
Freeport enjoys a ride on the copper gravy train because of its exceptionally low cost mines.
Compared to Southern Copper [NYSE:SCCO], Freeport has unit costs per pound that are almost 33% lower in its lowest cost copper mines.
With mines in Indonesia, Peru, Chile, and the United States, Freeport also mines for gold [GLD], silver [SLV], oil, gas, and molybdenum.
It also has the largest reserves of copper among any of the top copper companies, featuring 86.7 billion pounds at last count. Its gold reserves stand at 23.5 million ounces and it has 10.1 million barrels of oil equivalents.
Freeport can boost production when prices improve and boost its margins. Additionally, it enjoys reserves that will last another quarter century at the very least based on current production rates.
So, if you are looking for the top copper stock to buy now, Freeport McMoRan is tough to beat!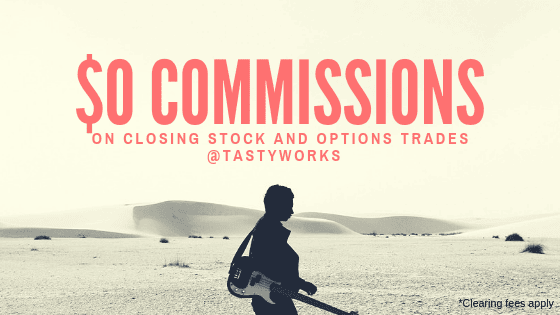 Top Copper Stocks To Buy: Southern Copper Corporation (NYSE:SCCO)
Southern Copper Corporation [SCCO] mines, explores, smelts, and refines copper in Mexico, Argentina, Chile, Ecuador, and Peru.
Founded in the middle of the last century and with headquarters in Phoenix, Arizona, Southern Copper boasts five underground mines that produces not only copper but also zinc, lead, gold, and silver.
In Peru, it has interests in over 44,000 hectares of concessions while in Mexico it enjoys over 148,000 hectares and in Argentina over 64,000 hectares. The concessions in Chile are just north of 36,000 while in Ecuador they are just over 7,000.
Like Freeport McMoRan, Southern Copper enjoys among the lowest costs in the industry and so rising copper prices will be a boon for them too.
Southern Copper also has a pipeline of projects in the works to boost production by a whopping 50% before the end of the decade so it's quite possible that it will leapfrog to a top 3 copper producer by then.
Copper Stocks To Watch: BHP Billiton (NYSE:BHP)
Copper is just one of the segments in which BHP Billiton [NYSE:BHP] operates. The other three are Petroleum, Coal, and Iron Ore.
If you are looking to invest in copper companies with proven longevity, you won't do much better than BHP Billiton, which was founded in the middle of the 19th century and is based in Melbourne, Australia.
BHP Billiton explores for copper, lead, zinc, gold, iron, uranium, and molybdenum. It also mines, smelts, and refines nickel.
Over the next decade, BHP Billiton is forecast to increase production by about 10%.
For investors who like the stability and longevity associated with top copper producers but also want upside optionality, BHP is among the top copper stocks to buy now because it has purchased rights to explore large amounts of land in Peru.
Should the company strike gold, or copper in this case, BHP stock price should see a nice uplift.
Copper Stocks List
Other top copper stocks to buy include Rio Tinto [NYSE:RIO], Vale [NYSE:VALE], Antofagasta, Glencore XStrata, and Anglo American, though the latter copper stocks trade on non-US exchanges so may be difficult to purchase.
Nevertheless, for any long-term oriented investor seeking exposure to the copper industry, a rising price per pound should positively affect all of these stocks.
Rising copper prices also create an incentive for the underlying companies to ramp up production and exploration because financial margins increase.
When prices improve further, expect copper stocks to make the headlines again. And perhaps the best way to gain exposure to the commodity is to either purchase a basket of these companies or to consider a copper ETF.
Copper Stocks ETF: United States Copper Index Fund (NYSEARCA:CPER)
For investors looking for a copper stocks ETF in order to spread risk versus buying a concentrated position in a single copper stock, the United States Copper Index Fund® [CPER] is among the lowest expense ratio funds.
The United States Copper Index Fund® seeks to track the performance of the SummerHaven Copper Index Total Return, plus income from CPER's holdings, less fund expenses.
As an investment vehicle, it is designed to be a cost-effective way for investors to gain exposure to the returns of a portfolio of copper futures contracts and is listed on the NYSE Arca.
It has the same 0.65% expense ratio as the Global X Copper Miners ETF [COPX] which is 0.10% lower than the expense ratios charged by the iPath Bloomberg Copper Subindex Total Return ETN and the iPath Pure Beta Copper ETN.
Best Copper Stocks To Buy Now: The Bottom Line
The best copper stocks to buy now include Freeport McMoRan [FCX], BHP Billiton [BHP], and Southern Copper Corporation [SCCO].
The industry leader and largest copper producer is Freeport McMoRan. Southern Copper Corporation has plans to expand production by 50% over the next few years which should move the needle on share price while BHP Billiton may have the greatest upside should new explorations uncover large new mines – the flipside is the risk is probably greatest too.
For investors who prefer a more diversified exposure to the copper market, the United States Copper Index Fund provides a low cost way to gain exposure to the returns of a portfolio of copper futures contracts.
Do you have a copper stocks list that you track? What good copper stocks have you researched that are worth investing in? Contact us and let us know.
#1 Stock For The Next 7 Days
When Financhill publishes its #1 stock, listen up. After all, the #1 stock is the cream of the crop, even when markets crash.
Financhill just revealed its top stock for investors right now... so there's no better time to claim your slice of the pie.
See The #1 Stock Now >>
---
The author has no position in any of the stocks mentioned. Financhill has a disclosure policy. This post may contain affiliate links or links from our sponsors.