The legalization of cannabis is gaining global traction. A handful of states in the US have decriminalized or legalized recreational marijuana, and many more have legalized medical use of cannabis.
Germany legalized medical marijuana in 2017, Canada legalized recreational marijuana nationwide in October 2018, and the United States legalized hemp in December 2018. A collection of states and countries around the world are considering similar action in 2019.
All of these changes have piqued the interest of investors, who are looking for the best way to cash in on the blossoming cannabis industry.
Considering the strong worldwide demand for cannabis products, all signs point to the potential for substantial profits.
The question is, which company is best-positioned to take advantage of the opportunities offered by these new markets? And is Acreage Holdings a buy?
Should You Invest In Cannabis Stocks?
The biggest advantage to investing in cannabis now is the opportunity to be on board for what many analysts predict will be massive industry growth.
By some estimates, the cannabis market will grow to three times its current size by 2022.
Germany's cannabis sales are expected to increase from $9 million in 2017 to $1.6 billion by 2022, Canada's sales could increase from $600 million in 2017 to $5.4 billion by 2022, and marijuana sales in the United States are expected to reach $22 billion by 2022 – a figure that doesn't include the boost legalized hemp will bring. Of course, as with every investment, there are risks.
The first concern with investing in cannabis stocks now is that the predicted growth may never come to pass. While demand appears to be nearly unlimited, a variety of factors could limit the market.
The second concern for today's investors is the very real possibility that growth predictions are already reflected in current stock valuations.
If this is true, expanding markets will not necessarily drive stock prices up.
Finally, the biggest risk associated with investing in cannabis stock is specific to companies that are primarily focused on marijuana.
Because marijuana remains illegal in the United States on a federal level, there is a strong possibility that investors will lose if the federal government takes a strong stance on enforcing federal marijuana laws in states where the drug has been legalized.
Further, because marijuana is illegal in the US, companies that deal exclusively in this area of cannabis cannot be listed on major US exchanges.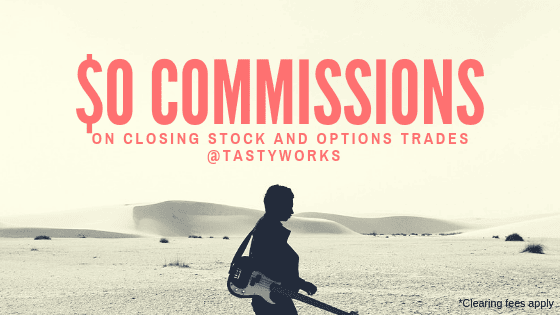 Acreage Holdings: The Basics
When it comes to cannabis, few companies have the depth and breadth of experience enjoyed by Acreage Holdings.
Acreage leadership has been involved in the cannabis industry since 2012, and the company was founded as High Street Capital Partners in 2014.
Acreage Holdings has an extensive list of goals, from building business relationships with cultivation and production experts to establishing credibility with critical influencers and decision-makers nationwide.
This includes regulators, state agencies, doctors, and universities. Though the list of goals is long, Acreage's mission statement is short.
The organization seeks to "become the world's leading cannabis company, bringing safe, affordable cannabis to everyone who needs it."
To that end, Acreage has developed cultivation, processing, and dispensing operations in 14 states as of September 2018, and it has licenses in an additional five states.
This gives Acreage the largest serviceable population in the United States – an estimated 172 million potential consumers.
The current strategy is designed to be replicable, which promises to smooth the way for expanding operations to meet increased demand in current states.
It will also be effective in meeting new demand as more states legalize medical and recreational use of marijuana.
Should You Invest In Acreage Holdings?
If you have determined that the potential benefits of investing in cannabis stock are greater than the potential risks, then the next step is to examine the relevant data on individual companies as you would before investing in any other industry. With regard to Acreage Holdings, data are promising, albeit limited.
For the third quarter of 2018, Acreage reported revenue of $5.5 million. This represents a year-over-year increase of 160 percent. The year-to-date revenue was reported at $10.6 million which is a year-over-year increase of 92 percent.
Perhaps of greater interest is the fact that as of September 30, 2018, the company had deployed more than $148 million in a variety of strategic transactions.
Acreage Holdings completed an RTO in November 2018, initiating its listing on the Canadian Securities Exchange without the complexities of an IPO.
Effective January 2019, Acreage qualified for trade on the OTCQX Best Market under the ticker symbol ACRGF. This development demonstrates that the investing community has quite a bit of faith in Acreage, as companies on the OTCQX market are carefully vetted to ensure they meet the highest financial standards.
The most critical point to consider when evaluating Acreage Holdings is the strength of its management team.
In addition to a variety of Wall Street veterans and experienced leaders from the retail space and the food and beverage industry, the Board of Directors boasts an impressive list of members.
Examples include a former Canadian prime minister and a former United States House Speaker.
Acreage Holdings: The Bottom Line
The general consensus among analysts is that Acreage is well-positioned to support consolidation of what is now a highly-fragmented cannabis market, which promises strong growth in coming years.
Of course, the risks that apply to any cannabis stock are in play here. However, assuming this analysis is accurate, Acreage may be undervalued, making it a solid choice for today's investors.
#1 Stock For The Next 7 Days
When Financhill publishes its #1 stock, listen up. After all, the #1 stock is the cream of the crop, even when markets crash.
Financhill just revealed its top stock for investors right now... so there's no better time to claim your slice of the pie.
See The #1 Stock Now >>
---
The author has no position in any of the stocks mentioned. Financhill has a disclosure policy. This post may contain affiliate links or links from our sponsors.