Stocks under $5—are officially called "penny stocks" due to their cheap price—are often a high-risk, high-reward proposition.
The stocks that sell for under $5 are quite a diverse bunch: everything from tiny startups that could strike it rich, to glorified scams trying to swindle people out of their retirement savings.
In this article, we'll discuss a few of the biggest names in penny stocks, and whether they're a smart investment at this point in time.
The Pros and Cons of Buying Stocks Under $5
The pros of buying penny stocks include:
(1) Minimal Investment Required: The low price of penny stocks means that it's easy to get started trading, even for people on a budget.
(2) Large Share Volumes: An investor with $300 to spend might only be able to purchase 1 or 2 shares of a larger company, but could afford to buy hundreds or thousands of shares of penny stocks.
(3) Getting On The Investing Ladder: Even the biggest, most profitable businesses have to begin somewhere. By purchasing shares of penny stocks, you could be making a smart long-term investment in the company's future growth.
The cons of buying penny stocks include:
(1) Highly Volatile: Buying penny stocks isn't for the faint of heart, or for investors who prefer to buy and stay put.
The smaller market for penny stocks means that relatively low trading volumes can initiate sharp rises and falls in stock prices, which can makes them more volatile.
(2) Susceptible to Scams: Investors pay less attention to penny stocks, which makes it harder to find legitimate information and easier for fraudulent schemes to pop up.
For every tale of a successful investment in penny stocks, there's a "get rich quick" scheme with an artificially inflated stock price due to fraudulent trading activity.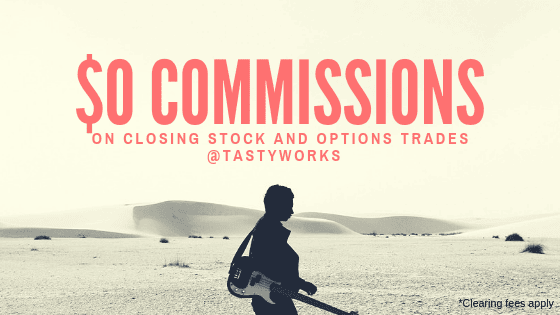 Should You Invest In Groupon Stock?
Deal-of-the-day website Groupon [NASDAQ: GRPN] has been having a rough time of it lately. In mid-February, the company released its Q4 2018 earnings, and the results were less than stellar.
Groupon's earnings report revealed a total revenue of $799.9 million for the period, marking a drop of 8% when compared with Q4 2017.
The announcement shook investors' confidence, causing shares to plunge by 12.4% immediately.
Unfortunately, this is only the latest in a long line of disappointments for the company. Groupon's year-over-year quarterly revenue has been decreasing since Q4 2015.
While it's clear that stock in Groupon is a risky bet, there's nevertheless a case for speculation.
The company continues to dominate its industry, with no serious competitors on the horizon.
However, Groupon will need to turn around its negative revenue trends before we can recommend that you make a serious investment.
Is Chesapeake Energy Stock A Buy?
Chesapeake Energy [NYSE: CHK] is another penny stock that didn't have a great 2018, with shares sliding by 33% and crashing to a 52-week low in December.
However, the company has recently shown some encouraging signs of improvement: selling off nonessential assets, paying down debt, and focusing on the most profitable businesses.
For example, in July 2018 Chesapeake agreed to sell its entire share in the Utica Shale, sending stock prices soaring.
As a supplier of petroleum and natural gas, Chesapeake's fate is inextricably tied up with the price of crude oil. If you're comfortable speculating on the recent price swings in the oil market, Chesapeake stock could be a smart buy.
Zynga Stock: Buy or Sell?
Zynga [NASDAQ: ZNGA] is the mobile game developer behind mega-popular apps such as FarmVille and Words with Friends.
Once a hot commodity, Zynga stock took a tumble after the company overextended itself with too many new game launches, and the company laid off 18 percent of employees in 2015.
Despite Zynga's previous woes, there are a few reasons to be optimistic about the stock's future. For one, the company's Q4 2018 revenues showed a year-over-year increase of 7 percent.
In August 2018, Zynga also announced a partnership with Disney [NYSE: DIS] to develop a new mobile game for the highly profitable Star Wars franchise.
Given this promising news, it's little wonder why Zynga shares rose by 14% in January, reaching their highest point since 2015.
As one of the largest developers in the massive mobile gaming industry, Zynga still shows plenty of growth potential. What's more, rumors of a potential acquisition are likely to drive stock prices up even further.
Top Stocks Under $5: The Bottom Line
As a quick recap, here's our thoughts about the three stocks above:
(1) Groupon's declining revenues are a worrying trend but the company remains dominant in its industry.
(2) Chesapeake's Q3 2018 revenues continued a four-quarter trend of surpassing estimates but remain cautious about the stock's potential volatility due to swings in oil prices.
(3) Thanks to the partnership with Disney [NYSE: DIS] and rumors of a buy-out, Zynga's future looks brighter than it's been in a long time.
When investing in penny stocks, it's critical to always do your research—even more than with larger, established companies. By focusing on companies that have solid fundamentals and promising futures, you'll maximize the chance of seeing a good return on your investment.
#1 Stock For The Next 7 Days
When Financhill publishes its #1 stock, listen up. After all, the #1 stock is the cream of the crop, even when markets crash.
Financhill just revealed its top stock for investors right now... so there's no better time to claim your slice of the pie.
See The #1 Stock Now >>
---
The author has no position in any of the stocks mentioned. Financhill has a disclosure policy. This post may contain affiliate links or links from our sponsors.